American Studies and Maritime Studies Professional Development Workshop
On Thursday, November 14th, UConn Early College Experience and the American Studies and Maritime Studies departments invited all certified UConn ECE AMST and MAST instructors to campus for their professional development workshop. The theme was:
Integrating Visual Arts in the Interdisciplinary Classroom
Special Guest Speakers:
Jeanne Ciravolo, Adjunct Faculty, UConn discussing Contemporary Art
Betsy Athens, Assistant Professor Art and Art History, UConn spoke about Winslow Homer's Art
Amanda Douberley, Art Museum Registrar, Benton Museum of Art, provided a tour of the museum and work with the instructors at three stations.
Winslow Homer wood engravings
Martin Johnson Heade painting in the permanent collection gallery as the basis for a close looking exercise (The painting can be used to teach several American Studies topics – Civil War, the sublime in American landscape painting, and environment/land use.)
Drawing after Thoreau
Many thanks to Faculty Coordinators Matthew McKenzie and Laurie Wolfley for coordinating the speakers and museum visit for the day.
UConn American Studies and Maritime Studies classes offered through UConn ECE.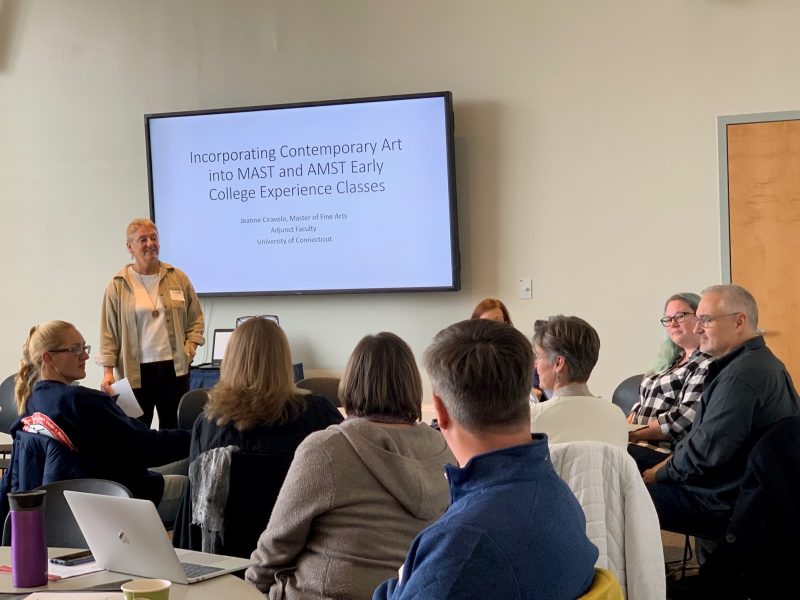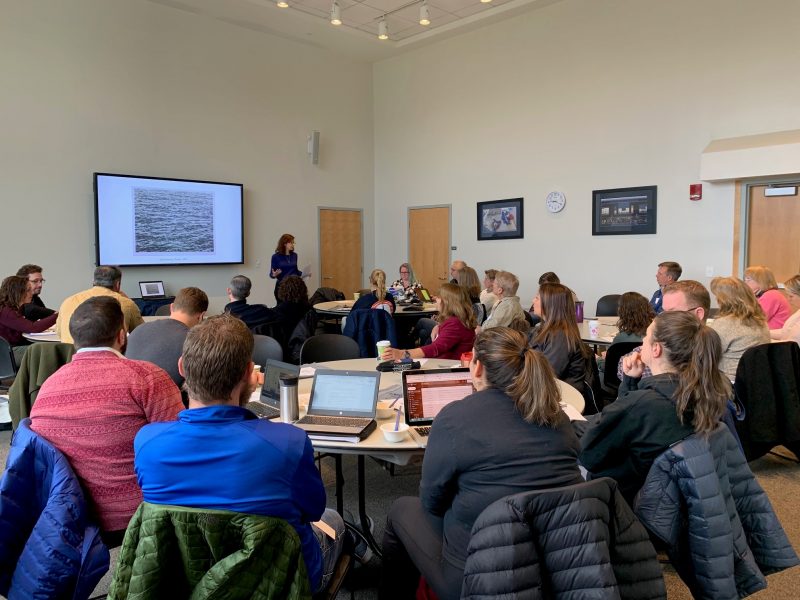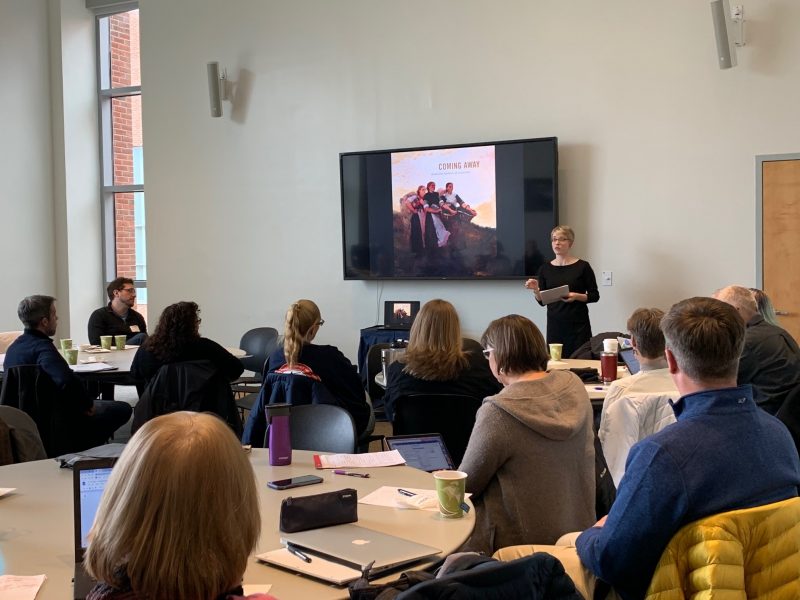 ---