Spring 2022 UConn ECE English Conference
On Thursday, March 31st  UConn Early College Experience, and the UConn ECE Faculty Coordinators from English, Profs. Scott Campbell and Jason Courtmanche, and GA Kari Daly met with certified English Instructors for their professional development conference.
The group discussed what's new—particularly UConn's ENGL 1007: Seminar and Studio in Academic Writing and Multimodal Composition course. Topics included, the studio experience, designing studio activities, and designing course inquiry. Instructors worked in small groups throughout the day connecting and learning from each other as we prepare for the shift to ENGL 1007 for 2022-2023.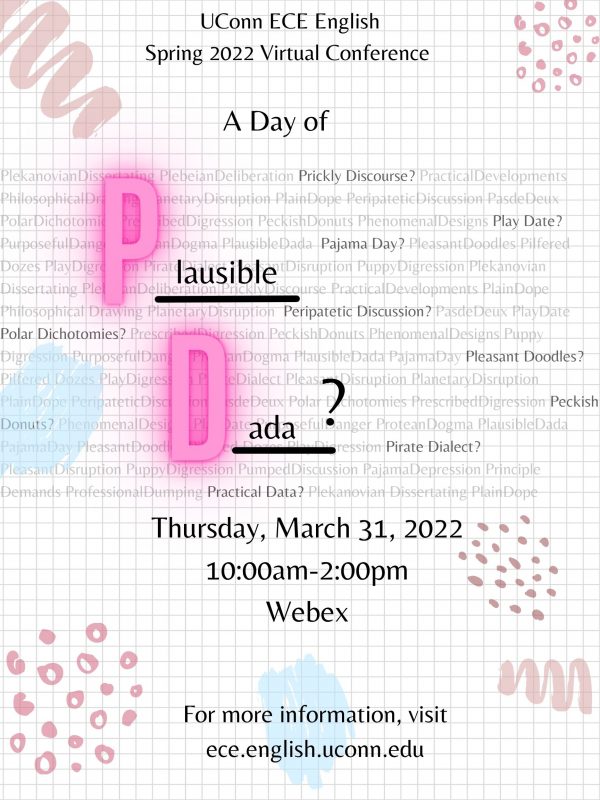 UConn English courses offered through Early College Experience.