Spring 2022 UConn ECE Environmental Science Workshop
On Wednesday, February 23rd,  UConn Early College Experience, and the UConn ECE Faculty Coordinator for Environmental Science, Prof. Morty Ortega met with certified NRE Instructors for their annual professional development conference.
Guest Lectures:
Evan Ward, Department of Marine Sciences, UConn: "Plastic pollution in marine environments: Knowns, unknowns, and uncertainties"
Kelly Crandall, Molecular and Cell Biology Department, UConn: "Microplastics, the Microbiome, and how they relate to each other"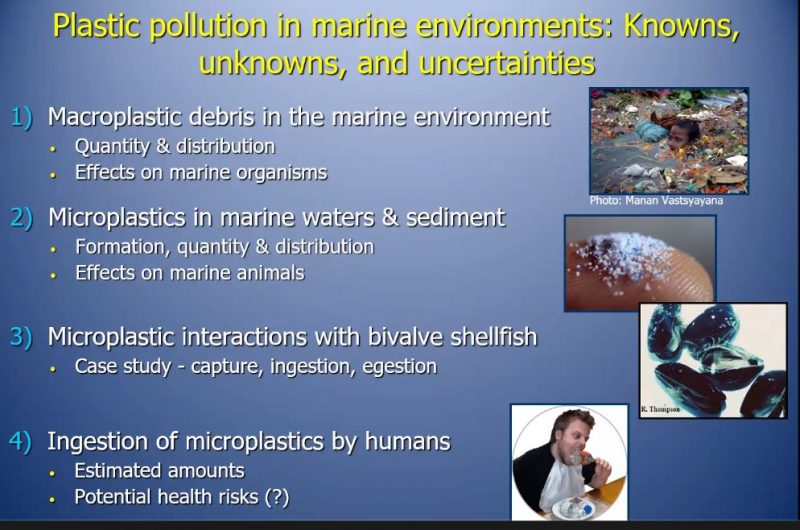 *slide from Dr. Ward's presentation
The group also discussed their UConn NRE 1000E courses they are offering in their high schools with Dr. Ortega.
UConn Environmental Science courses offered through ECE.