Alumni
Connecting UConn ECE Students and UConn ECE Alumni through learning, knowledge, and opportunities

About our alumni - High School Class of 2022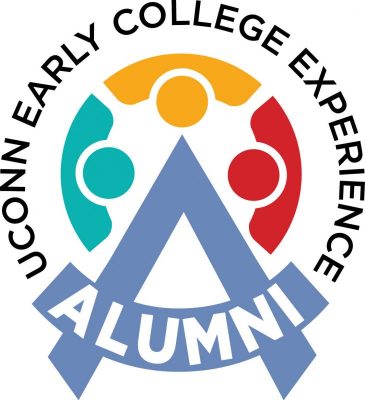 Learn about UConn ECE Alumni who graduated high school in 2022 and were enrolled in one or more UConn course at their high school via UConn Early College Experience during their four -year high school career.
Number of UConn ECE Alumni who graduated in 2022: 10,104
Number of UConn courses taken in CT high schools: 23,327
UConn Credits earned in CT high schools: 75,462
Get Connected - LinkedIn
The University of Connecticut hopes that you will stay in touch during your college years and beyond. As a UConn ECE alumnus, you will see the benefit of having earned college credits while in high school. As a college student, you should have more flexibility in your course schedule and increased opportunities throughout your college career.
Upon successfully completing your UConn course(s) through UConn ECE (formerly High School Co-op) we encourage you to create a LinkedIn profile and join our UConn ECE Alumni Community. This will allow you to connect with other UConn ECE Alumni, and you may even find Alumni at your future college. You can ask students for advice, meet people in advance of attending school, and be notified of networking events that will help you professionally.
UConn ECE started in 1955, and we are just now starting to build our network across the generations so UConn ECE Alumni can help each other. Please join our network as it is only as strong as its participating members. We would like to provide you with opportunities for networking, job placement, and fun events around the state.
Explore all of your options and get connected with other Alumni. Some Alumni have gone on to careers as doctors, lawyers, business owners, and even educators here at UConn. No matter where you are or what you are doing, your life experiences are valued in the UConn ECE Alumni Community.

Share your Experience
Surveys. You will be asked to complete a survey one year and four years after graduating from high school. The survey will focus on UConn ECE and how the program may have benefited you in furthering your education. Be honest! Surveys are one of the best sources of data to help improve the program.
Meet our Community. Share your experience as a UConn ECE Almunus through our Meet our Community effort and be featured on the UConn ECE homepage.
UConn ECE Community Reviews. Have a tip or recommendation for future UConn ECE Students? Leave a review on our UConn ECE Community Reviews page.
Opportunities exist for you to share your experience as a UConn ECE Alumnus with current high school students. We would love to share your success stories. To share your experience with others, contact the UConn ECE Program Office at ece@uconn.edu.