Spring 2021 UConn ECE Spanish Workshop
On Friday, February 26th,  UConn Early College Experience and UConn ECE Faculty Coordinators from UConn's Literatures, Cultures and Languages Department (Spanish), Guillermo B. Irizarry and Eduardo Urios-Aparisi met with ECE Spanish Instructors for their annual professional development conference.
Guest speaker Carlos Gardeazábal-Bravo from Colby College shared his presentation "Taller multimodal sobre derechos humanos latinoamericanos" ("Multimodal workshop on Latin American Human Rights") with the group and answered their questions. His talk included the implementation of film and other practical applications.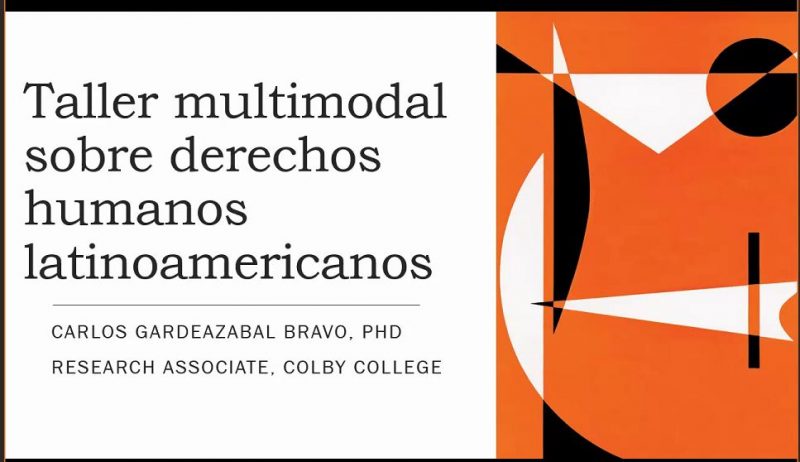 After Dr. Gardeazábal-Bravo's talk, ECE Faculty Coordinators Prof. Irizarry and Prof. Urios-Aparisi spoke with the ECE Spanish Instructors to discuss issues and resources of environmental issues and their course specific questions and concerns.
UConn Spanish courses offered through UConn ECE.