Fall2022 UConn ECE Philosophy Workshop
On Friday, October 14th , UConn Early College Experience, and the UConn ECE Faculty Coordinator for Philosophy, Mitch Green, met with ECE certified PHIL Instructors for their annual professional development conference.
Professor Green shared opportunities for ECE/Philosophy Instructors and students including details about the Ethics Bowl, online courses, APA membership, Squire Foundation, and journals. Later, the group shared their experiences leading philosophical discussions in their classrooms and participated in an exercise on paper grading. After lunch Prof. Green lead a discussion on Applied Philosophy of Language: slurs, dog whistles, gaslighting, and fig leaves and spoke on new directions in Epistemology: Knowledge, understanding and wisdom, with special reference to the epistemic value of fiction.
UConn Philosophy Courses offered through Early College Experience.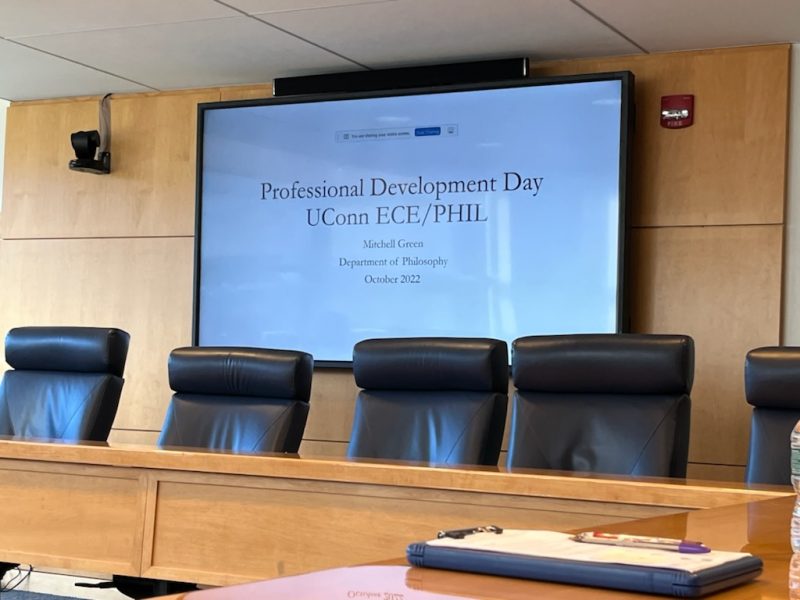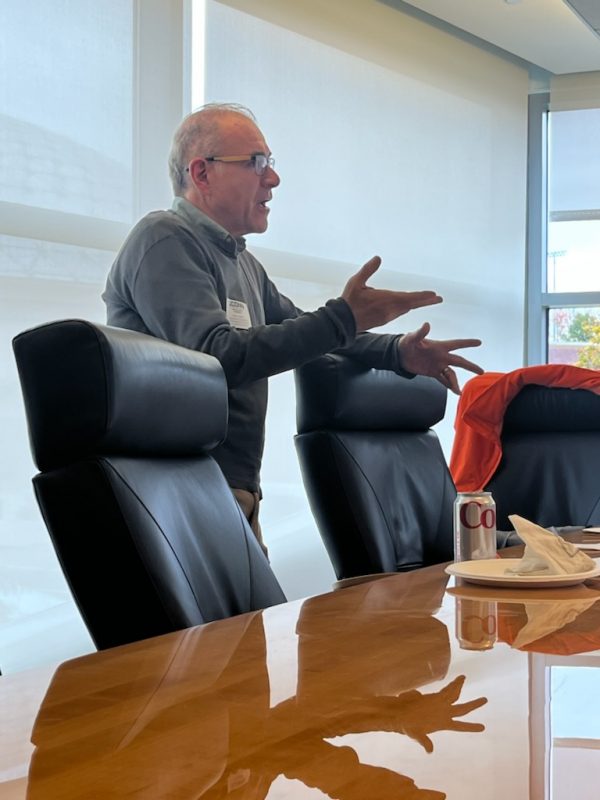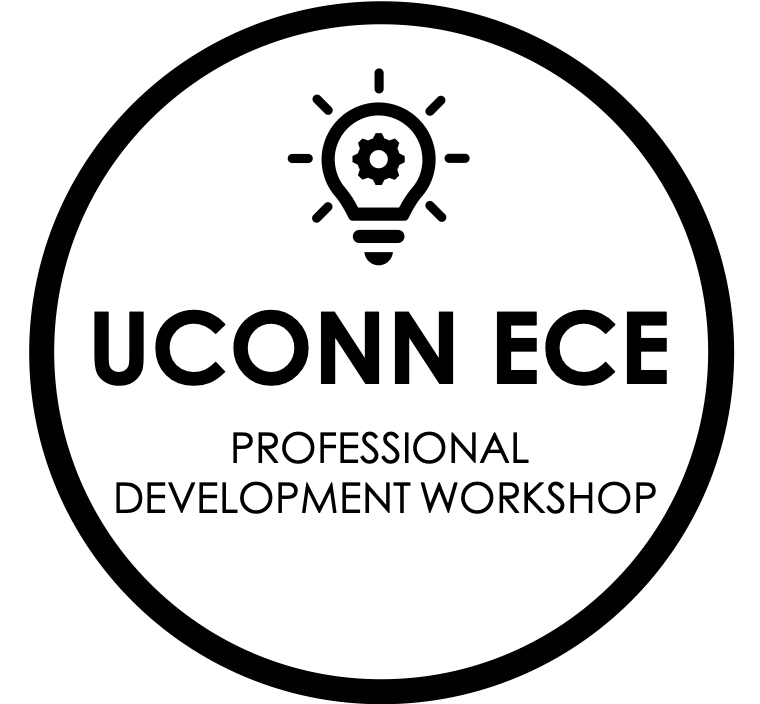 ---