Professional Recognition Awards
#UConnECEproAwards
The Office of Early College Programs sponsors eight awards recognizing outstanding professional achievement in the UConn ECE community.
Thomas E. Recchio Faculty Coordinator Award for Academic Leadership (formerly the Faculty Coordinator Award for Excellence in Curriculum and Adjunct Faculty Development) (one awarded)
Site Representative Award for Excellence in Program Administration (one awarded)
Instructor Award for Excellence in Course Instruction (three - five awarded)
"Rookie of the Year" Award for Excellence in First-Year Course Instruction (two awarded)
Principal Award for Program Support and Advocacy (one awarded)
Award for Outstanding Research in the Field of Concurrent Enrollment (one awarded)
Library Media Specialist Award for Excellence in Enrichment and Collaboration (one awarded)
Additionally, an eighth award is given out by the discretion of the selection committee to an UConn ECE Instructor who has shown continued excellence over and over again: The Jan Pikul Award for Continued Excellence in Instruction (one awarded).
Nominations for awards may be made by UConn ECE Instructors, Site Representatives, Library Media Specialists, principals, Faculty Coordinators, and UConn ECE Students in February each year. Awards are determined by a selection committee made up of the Office of Early College Program Staff and former award winners. Awards are presented at a reception hosted by UConn Early College Experience in April each year. Nominations for the 2022-2023 academic year will open February 1, 2023 and close March 9, 2023.
2023 Winners
Thomas E. Recchio Faculty Coordinator Award for Academic Leadership
George Chunsheng Yang, Chinese, University of Connecticut 
Principal Award for Program Support & Advocacy
Katelyn Miner, Manchester High School

Site Representative Award for Excellence in Program Administration
Kathleen Deane,  Conard High School

Instructor Award for Excellence in Course Instruction
Sarah Lindstrom, Spanish, Bristol Central High School
Joseph Mancino, Physics, Glastonbury High School
Joshua Hersh, Political Science, The Spire School
John Lizzi, Political Science/Human Rights, Housatonic Valley Regional High School
Jennifer Todisco, American Studies, University High School of Science and Engineering
"Rookie of the Year" Award for Excellence in First-Year Course Instruction
Christopher Kerr, Educational Curriculum and Instruction, Newington High School
Joseph Tarantino, English, University High School of Science and Engineering
Award for Outstanding Research in the Field of Concurrent Enrollment 
Pamela Peters, University of Connecticut/ Michigan State University
Silver Jubilee Award
David Bittel, Physics, Bristol Eastern High School
Joanne Choquette, Spanish, Portland High School
Richard Fritz, Biology, Marine Science Magnet High School
Michelle Graveline, Statistics & Mathematics, Conard High School
Margaret Kimmett, Chemistry, Valley Regional High School
Marcie Vázquez, Spanish, Lyman Hall High School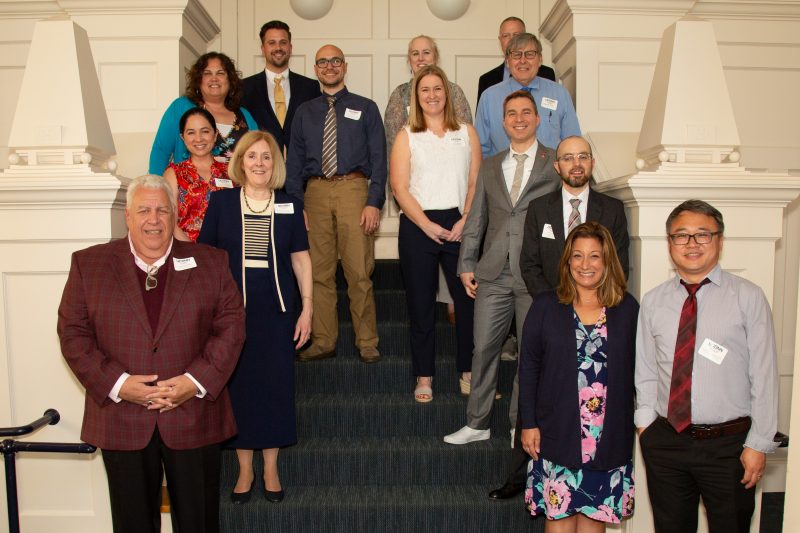 2022 Winners
Thomas E. Recchio Faculty Coordinator Award for Academic Leadership
Anne Gebelein, Latino & Latin American Studies, University of Connecticut 
Principal Award for Program Support & Advocacy
Sean Tomany, University High School of Science and Engineering

Site Representative Award for Excellence in Program Administration
Karen Risley, Portland High School

Instructor Award for Excellence in Course Instruction
Elizabeth Capobianco, Mathematics, Trumbull High School
Daniel Cote, Philosophy, Christian Heritage School
Laura Francis, Marine Sciences, Coginchaug Regional High School
Christine Higgins, German, Wilton High School
Karon McGovern, American Studies, New Fairfield High School
Library Media Specialist Award for Excellence in Enrichment and Collaboration 
Maureen Vint, Nonnewaug High School 
"Rookie of the Year" Award for Excellence in First-Year Course Instruction
Kristina Schule, Human Development and Family Sciences, Greenwich High School
2021 Winners
Thomas E. Recchio Faculty Coordinator Award for Academic Leadership
Anthony Rizzie, Mathematics, University of Connecticut 
Principal Award for Program Support & Advocacy
Frances DiFiore, Cromwell High School 
Site Representative Award for Excellence in Program Administration
Ka Man Cheung (Mandy), Fairchild Wheeler Interdistrict Science Magnet School 
Instructor Award for Excellence in Course Instruction
Dr. Thomas Vrabel, Sustainable Plant and Soil Sciences, Trumbull Regional Agriscience and Biotechnology Center
Margaret Kimmett, Chemistry, Valley Regional High School
Lalitha Kasturirangan, English, Eli Whitney Technical High School
Library Media Specialist Award for Excellence in Enrichment and Collaboration 
Liza Zandonella, Newtown High School 
"Rookie of the Year" Award for Excellence in First-Year Course Instruction
Kelsey Kapalczynski, Statistics, Wethersfield High School
Christopher (Chris) Wisniewski, Biology, Berlin High School
Jan Pikul Award for Continued Excellence in Instruction
Aaron Hull, Political Science, Greenwich High School
2020 Winners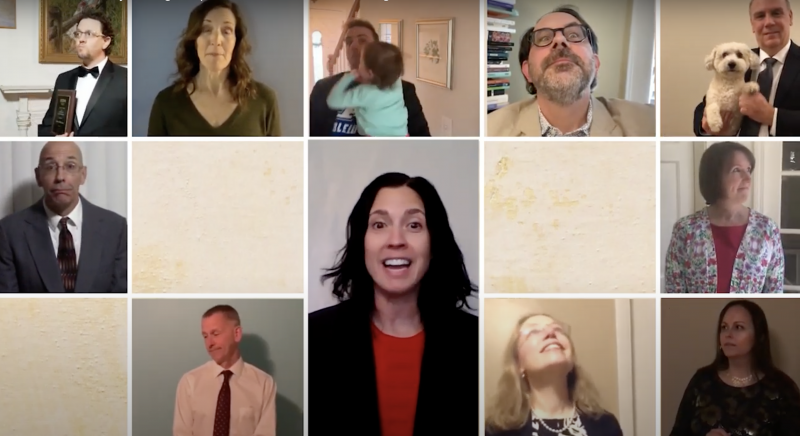 Thomas E. Recchio Faculty Coordinator Award for Academic Leadership
Scott Campbell, English, University of Connecticut 
Site Representative Award for Excellence in Program Administration
Alicia Melillo, Cromwell High School 
Principal Award for Program Support & Advocacy
Thomas Moore, Wethersfield High School
Instructor Award for Excellence in Course Instruction
Eric Bosley, European History, Plainville High School
Angela Brower, Latin, RHAM High School
Libbi Intemann, Philosophy, Trumbull High School
Geoffrey Kern, Statistics, Edwin O. Smith High School
James DeCesare, Drawing, The Master's School
Sarah Tibbetts, Chemistry, Daniel Hand High School
"Rookie of the Year" Award for Excellence in First-Year Course Instruction
Carla Toney, Italian and French, Newington High School
Jan Pikul Award for Continued Excellence in Instruction
William Schultz, Chemistry, Enfield High School
2019 Winners
Thomas E. Recchio Faculty Coordinator Award for Academic Leadership
Nalini Ravishanker, University of Connecticut 
Site Representative Award for Excellence in Program Administration
Seth Korn, Newington High School 
Principal Award for Program Support & Advocacy
Mary Lay Tshonas, Quinebaug Middle College 
Instructor Award for Excellence in Course Instruction
Alina Britchi, Physics, Westbrook High School 
J. Mark Peters, European History, Shepaug Valley High School 
Peter Vermilyea, U.S. History, Housatonic Valley Regional High School
Sara Dziedzic, Human Rights and Political Science, The Woodstock Academy 
"Rookie of the Year" Award for Excellence in First-Year Course Instruction
Kristina Sluzewski, Human Development and Family Studies, Wilton High School 
Award for Outstanding Research in the Field of Concurrent Enrollment 
Kathrine Grant, UConn Undegraduate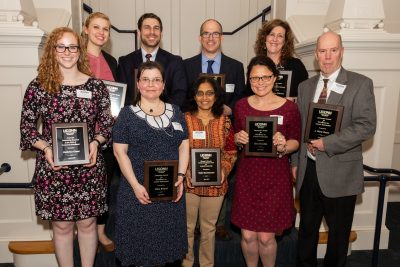 2018 Winners
Thomas E. Recchio Faculty Coordinator Award for Academic Leadership
William Alpert, Economics, University of Connecticut
Principal Award for Program Support & Advocacy
Louis DeLoreto, Edwin O. Smith High School 
Site Representative Award for Excellence in Program Administration
Douglas Melody, Edwin O. Smith High School
Instructor Award for Excellence in Course Instruction
David Bednarz, Marine Science, Ledyard High School
Linda Charpentier, Environmental Science and Biology, Xavier High School
Emily Kilbourn, English, Ridgefield High School
"Rookie of the Year" Award for Excellence in First-Year Course Instruction
Mark Waller, Political Science, The Master's School
Michelle Amann-Wojenski, English, H.C. Wilcox Tech High School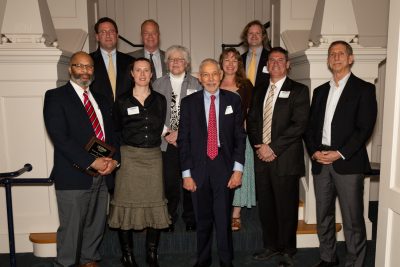 2017 Winners
Thomas E. Recchio Faculty Coordinator Award for Academic Leadership
Laurie Wolfley, American Studies & Maritime Studies, University of Connecticut
Principal Award for Program Support & Advocacy
Raymond Manka, Stamford High Schoool 
Site Representative Award for Excellence in Program Administration
Wendy Yatsenick, Nonnewaug High School
Instructor Award for Excellence in Course Instruction
Lisa-Brit Wahlberg, The Master's School
Ernest Fontaine, Tolland High School
Sarah King, The Master's School
Michael O'Connor, Waterford High School
Gregg Basbagill, Trumbull High School
"Rookie of the Year" Award for Excellence in First-Year Course Instruction
Sharon Geyer, Woodstock Academy
Bing Liu, William H. Hall High School/Conard High School
Abigail Esposito, Conard High School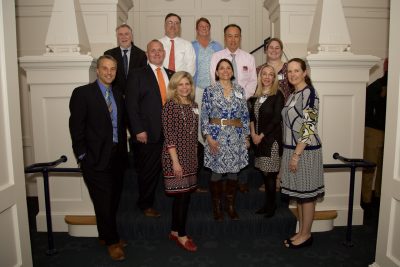 2016 Winners
Thomas E. Recchio Faculty Coordinator Award for Academic Leadership
Matthew McKenzie, U.S. History, University of Connecticut
Principal Award for Program Support & Advocacy
Anthony TJ Salutari, Daniel Hand High Schoool 
Site Representative Award for Excellence in Program Administration
Oneda Lamont, Plainville High School
Instructor Award for Excellence in Course Instruction
Matthew Cieslowski, Manchester High School
Michael DeMazza, Housatonic Valley Regional High School
Lynn Ferrier, Bethel High School
Joseph Hage, Bacon Academy
Colleen Hardison, Marine Science Magnet High School
"Rookie of the Year" Award for Excellence in First-Year Course Instruction
Brendan Walsh, Edwin O. Smith High School
Elise Weisenbach, Branford High School
Jan Pikul Award for Continued Excellence in Instruction
Matthew Magda, European History, Wilby High School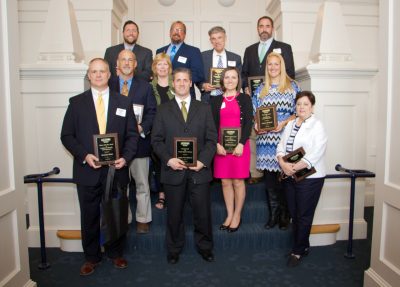 2015 Winners
Faculty Coordinator Award for Excellence in Curriculum & Adjunct Faculty Development
Sara Johnson, Literatures, Cultures, and Languages, University of Connecticut
Principal Award for Program Support & Advocacy
Nicholas Spera, Marine Science Magnet High School of Southeastern Connecticut
Site Representative Award for Excellence in Program Administration
Carolyn Ganley, New Britain High School
Instructor Award for Excellence in Course Instruction
John Girard, Plainville High School
Amanda Stirgwolt, New Canaan High School
Katherine Field, Woodstock Academy
James Trifone, Cheshire High School
"Rookie of the Year" Award for Excellence in First-Year Course Instruction
Regan Rowley, Edwin O. Smith High School
Annie Hanrahan, Marine Science Magnet High School of Southeastern Connecticut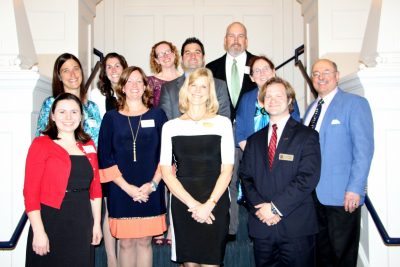 2014 Winners
Faculty Coordinator Award for Excellence in Curriculum & Adjunct Faculty Development
Eduardo Urios-Aparisi, Spanish, University of Connecticut
Principal Award for Program Support & Advocacy
Steven K. LePage, Plainville High School
Site Representative Award for Excellence in Program Administration
Rachel McNellis, Daniel Hand High School
Louis Bonaventura, Frank Scott Bunnell High School
 
Instructor Award for Excellence in Course Instruction
Dominic Corraro, Notre Dame High School
Karen Cook, Norwich Free Academy
Ernest Dodge, Killingly High School
Justin Taylor, Bulkeley High School
Frank Peters, Joseph A Foran High School
"Rookie of the Year" Award for Excellence in First-Year Course Instruction
Leanne Nolan, Plainville High School
Michelle Knowe, Windsor Locks High School
Jan Pikul Award for Continued Excellence in Instruction
Jan Pikul, Bridgeport Regional Aquaculture Science & Technology Education Center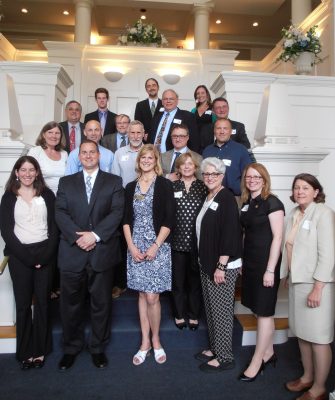 2013 Winners
Faculty Coordinator Award for Excellence in Curriculum & Adjunct Faculty Development
Julia Kuzovkina,Horticulture & Plant Sciences, University of Connecticut
Principal Award for Program Support & Advocacy
John Curtis, Bridgeport Regional Vocational Aquaculture School
Site Representative Award for Excellence in Program Administration
Frederick Turner, Bulkeley High School
Instructor Award for Excellence in Course Instruction
Theresa Vara-Dannen, University High School
John Conners, Joseph A. Foran High School
John McNulty, Berlin High School
"Rookie of the Year" Award for Excellence in First-Year Course Instruction
Kristen Mucinskas, Wethersfield High School
Michael Gulden, Hartford Classical Magnet School
2012 Winners
Faculty Coordinator Award for Excellence in Curriculum & Adjunct Faculty Development
Thomas Abbott, Biology, University of Connecticut
Principal Award for Program Support & Advocacy
Brendan Donohue, Xavier High School
Site Representative Award for Excellence in Program Administration
Neil Thibodeau, Cheshire High School
Instructor Award for Excellence in Course Instruction
Gary Bent, E.O. Smith High School
Aaron Hull, Greenwich High School
Samuel Scheer, Windsor High School
"Rookie of the Year" Award for Excellence in First-Year Course Instruction
Sarah Serkin, Lyman Hall High School
Mary Carini, J.F. Kennedy High School
Frank Purcaro, J.F. Kennedy High School
Outstanding Research in the Field of Concurrent Enrollment
Ben Stone, Montville High School
2011 Winners
Faculty Coordinator Award for Excellence in Curriculum & Adjunct Faculty Development
Douglas Pease, Physics, University of Connecticut
Site Representative Award for Excellence in Program Administration
Frank Tatto, Fairfield Ludlowe High School
Instructor Award for Excellence in Course Instruction
Blakeslee Lloyd, Glastonbury High School
Amy Nocton, RHAM High School
Cynthia Van Fleet, O.H. Platt High School
"Rookie of the Year" Award for Excellence in First-Year Course Instruction
Joseph Aibender, Westhill high School
David Bednarz, Ledyard High School
Principal Award for Program Support & Advocacy
Robert Hale, Westbrook High School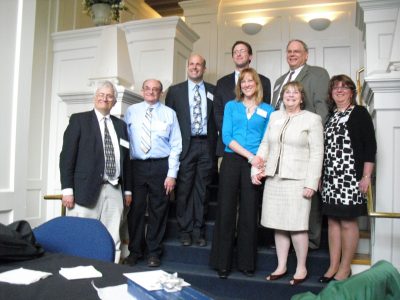 2010 Winners
Faculty Coordinator Award for Excellence in Curriculum & Adjunct Faculty Development
Nalini Ravishanker, Statistics
Site Representative Award for Excellence in Program Administration
Betty Perlot, Southington High School
Instructor Award for Excellence in Course Instruction
Tina Riccio, Southington High School
Michael Scanlon, Norwich Free Academy
Yvonne Sims, Parish Hill High School
"Rookie of the Year "Award for Excellence in First-Year Course Instruction
Timothy Byars, Westbrook High School
Brenda Santos, Amistad-Elm City High School
2009 Winners
Faculty Coordinator Award for Excellence in Curriculum & Adjunct Faculty Development
David Gross, Mathematics, University of Connecticut
Site Representative Award for Excellence in Program Administration
Joy DiMaggio, Enfield High School
Instructor Award for Excellence in Course Instruction
Kathryn Gniadek, Sacred Heart Academy
Richard Harris, Danbury High School
William Schultz, Enrico Fermi High School
"Rookie of the Year" Award for Excellence in First-Year Course Instruction:
Natalia Metwally, Brien McMahon High School
Kimberly Shaker, East Hartford High School
2008 Winners
Faculty Coordinator Award for Excellence in Curriculum & Adjunct Faculty Development
Florence Marsal, French, University of Connecticut
Site Representative Award for Excellence in Program Administration
Sandra Cone, Lyman Hall High School
Instructor Award for Excellence in Course Instruction
Paul Cappello, Notre Dame High School
Jan Pikul, Bridgeport Aquaculture Science & Technology Education Center
"Rookie of the Year" Award for Excellence in First-Year Course Instruction
Sandra Davis, Stratford High School
2007 Winners
Faculty Coordinator Award for Excellence in Curriculum & Adjunct Faculty Development
Thomas Recchio, English, University of Connecticut
Experience Instructor Award for Excellence in Course Instruction
Julie Barker, Cheshire High School
Maureen Brown, Daniel Hand High School
Thomas Cangelosi, The Gilbert School
The UConn Early College Experience Lifetime Achievement Award
Thomas Connelly, Ellington High School
Eugene DesJarlais, Sacred Heart High School
2006 Winners
Faculty Coordinator Award for Excellence in Curriculum & Adjunct Faculty Development
Edward Benson, French, University of Connecticut
Instructor Award for Excellence in Course Instruction
Robert Lamperelli, Montville High School
Matthew Magda, Wilby High School
Steven Sekula, Daniel Hand High School
2005 Winners
Faculty Coordinator Award for Excellence
Jim Hurley, Mathematics, University of Connecticut
Cecile Hurley,Chemistry, University of Connecticut
High School Instructor Award for Excellence
John Duffy, Torrington High School