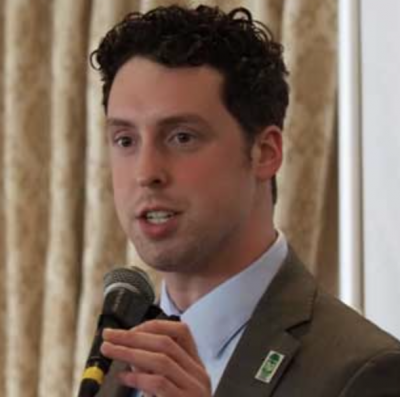 Dustyn Nelson, Wamogo Regional High School ('10), Ornamental Horticulture Major
Alumni
The ECE program provided me a great opportunity to earn college credit towards my future major at UConn. Not only did the ECE class provide me with valuable skills and knowledge for my major, but I was also able to apply this to outside areas, such as my job and towards industry certification. After successfully graduating UConn, I now enjoy a successful and fulfilling career related to my ECE coursework.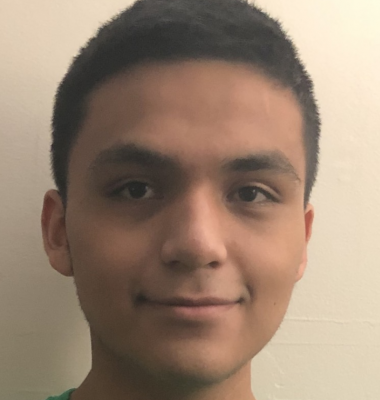 Justin Farinango, Bethel High School ('22), Intended Major in Environmental Policy
Student
UConn ECE classes have been a big step to furthering my education. The teachers who teach these subjects are super nice and friendly, and really become engaged with us students in not only letting advance our knowledge in particular subjects, but give us a sense of purpose and provide a pathway for our futures. Myself being in UConn Physics, and for loving science all my life, has really gotten me interested in major in a science field. The work habits, time needed to study, and the strong attention needed in these classes is preparing me for college, and I couldn't be more thankful for that.
Alexia Smith, CLAS: Department of Anthropology, Courses: Anth 1000 Peoples and Cultures of the World; Anth 1500 Great Discoveries in Archaeology
Site Representative
This is the first year that Anthropology courses are being offered through ECE. Anthropology is not typically offered at the Highschool level, so we are really excited to be able to offer students the opportunity to learn more about cultures across the world, both today and in the past, through Anth 1000 (Peoples and Cultures of the World) or Anth 1500 (Great Discoveries in Archaeology). Both courses come with access to online resources and instructional materials for teachers and provide great opportunities for students to discuss race and racism, explore complex social issues from multiple perspectives, and hone their critical thinking skills (while meeting 2 university General Education requirements at the same time)!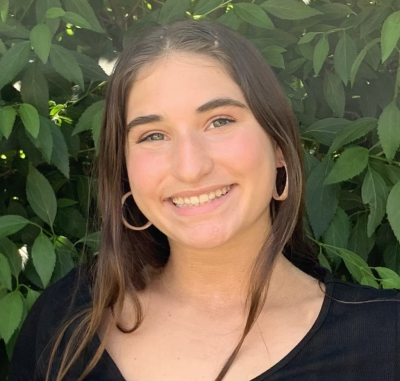 Eliana Markowitz, Jonathan Law High School ('22), Intended major in Psychology
Student
So far It's been great! I love being able to be officially registered at UConn while still being a high school student and I feel it's a great opportunity.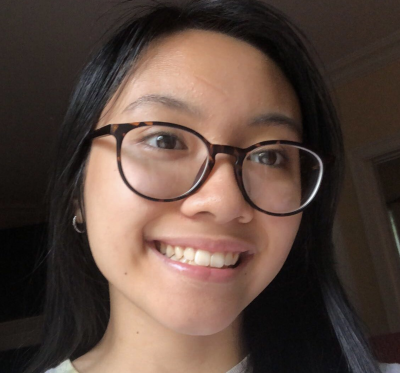 Valerie Chu, Cromwell High School ('21), Intended major in Accounting and Finance
Student
This is my first year in UConn's ECE program and I'm so glad that my school has given students the opportunity to challenge and prepare themselves for college. I'm also glad to have such a great teacher this year who is always so welcoming and willing to provide extra help and resources when needed. I'm looking forward to taking more ECE classes in the future!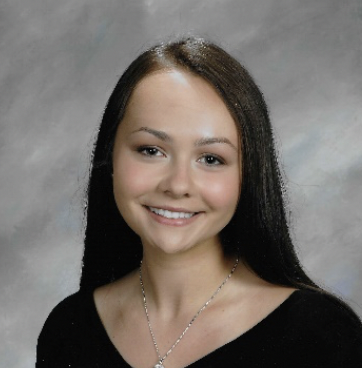 Britley Learnard, Bridgeport Regional Aquaculture Science and Technology Education Center ('19), majoring in Psychology
Student
UConn ECE classes have provided me with the opportunity to develop study habits, learn time management skills, and challenge myself in various academic subjects that I will be studying in the future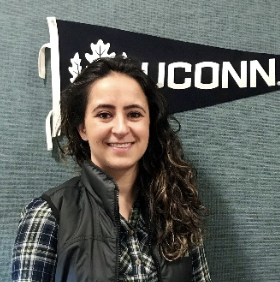 Dina DeRosa, East Haven High School, School Counselor
Site Representative
The UConn ECE Program is an incredible opportunity for our students at East Haven High School. This unique program helps enhance students' knowledge all the while assisting them to get a head start on their future. I enjoy working with the phenomenal staff at ECE.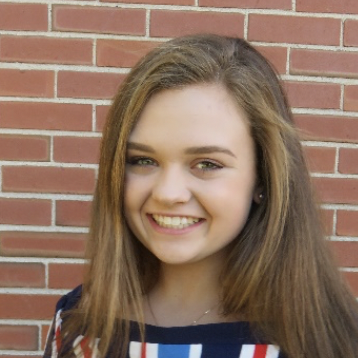 Sophia C. Zagaja, Wethersfield High School ('19), Intended Major: Allied Health Sciences
Student
Through the many ECE classes I have enrolled in, the teachers and advisers at my high school, and even the supervisors at UConn, have been a great help to my and other students' learning process. This experience has given me an academic advantage, and has taught me that planning ahead for your future is important, and by taking ECE courses provided by UConn, I am already starting to prepare for my next journey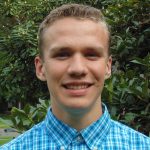 Gary Brownbill, South Windsor High School ('19), Intended Major: Anthropology
Student
The program is amazing. At our school alone, I have seen enrollment almost double over the past two years. The students love the work they are doing and are gratified being able to earn college credit. I can only imagine as to in another two years, how immense UConn ECE will become.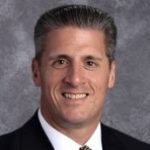 Anthony R. Salutari, Jr., Principal, Daniel Hand High School
Principal
Offering UConn ECE courses has allowed our school community to develop an incredibly positive and valuable relationship with the university. Additionally, our students have an opportunity to participate in college level courses during high school that will prepare them for greater success when they enter the next phase of their educational careers.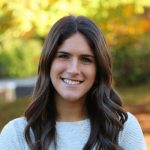 Melissa Levin, Hall High School ('15), currently attending UConn, majoring in Communication
Alumni
Taking ECE courses in high school prepared me for the rigorous and intensive courses I would be taking during my time at UConn. By taking both ECE Economics and ECE Statistics at my high school, I was able to come to UConn with two major classes already completed. Now a graduating senior, I could not imagine my UConn experience without the preparation from my ECE classes.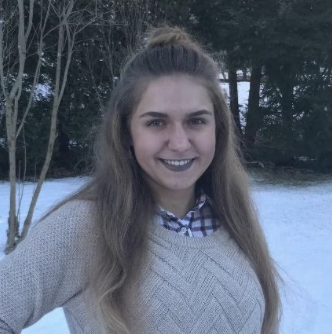 Kaylee Morosky, Middletown High School ('19), Intended Major: Pharmacy
Student
UConn ECE has helped my school by providing my fellow peers with a way to experience a true college-level course and possibility to earn credits for a very generous price before even entering college. Personally, my French V UConn ECE course gave me the confidence and ability to have conversations with French citizens when I went on a school field trip to France last spring.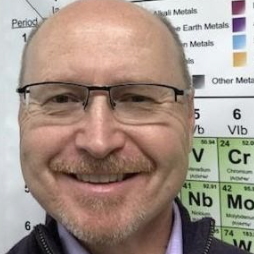 Daniel Cote, Christian Heritage School, Science Department Chair
Site Representative
I have been part of the UConn ECE program since 2001. It is hard to overstate the positive impact of the UConn ECE program on our students. The courses offered in the UConn ECE program stimulate the intellectual development of young minds in a way that standard high school curriculum cannot. Many students have found their path forward through the varied UConn ECE courses they have taken. The UConn ECE program leverages taxpayer dollars invested in the university by providing excellent academic opportunities for Connecticut high school students.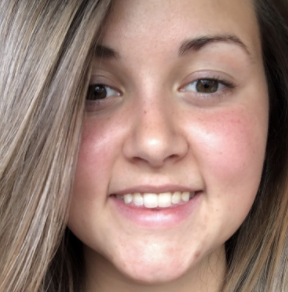 Jessica Hinckley, Windham High School ('16), Graduated UConn 2019, majoring in Psychological Sciences with a minor in Neuroscience
Alumni
The UConn ECE program allowed me to take challenging and intriguing courses while in high school as well as equipped me with the courses necessary to fulfill all of the requirements for my major and minor after only three years at UConn.