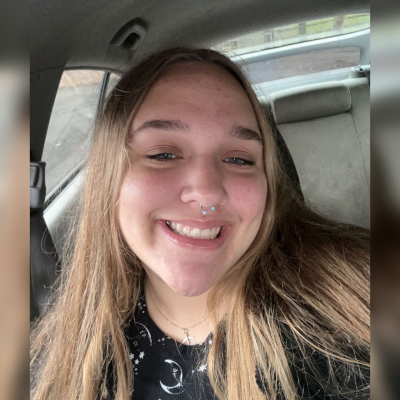 Shelby Douglas, Student, Ansonia High School ('23), STAT 1100Q: Elementary Concepts of Statistics & ENGL 1007: Seminar and Studio in Academic Writing and Multimodal Composition
Student
UConn ECE courses gave me the opportunity to discover the rigor that a college course would present. The instructors for these classes were very well skilled at teaching the material as well as meeting individual needs for students.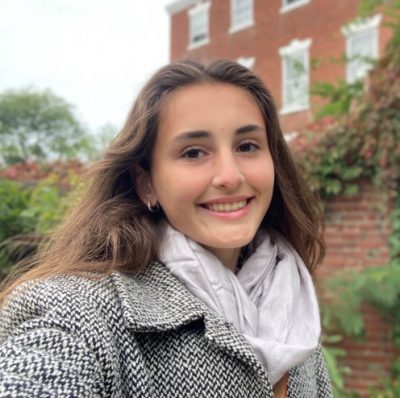 Ava Naclerio, Student, Woodland Regional High School ('25). HIST 1501: US History to 1877 & HIST 1502: US History Since 1877
Student
My UConn ECE experience was one I'll never forget! Being enrolled in a class that reflected the same rigorous content as a class at UConn had unmatched value. Through this experience, not only was I able to earn credits, but I also was enlightened to what life in college is going to be like. This newfound information is helping me decide my desired workload and if certain accelerated college programs are right for me. Aside from the credits and experience, I was also able to cultivate relationships with my peers, and bond over the course. In my opinion, something that really separates an ECE course from a high school course is the quality of in class discussions and collaboration. The Socratic seminars and debates we held in class had very complex questions that challenged us to contemplate what was really being asked versus your typical black and white straightforward high school classroom discussion. This allowed me to enhance my critical thinking skills to a level unbeknownst to me prior to this ECE experience. I can't express how thankful I am to UConn for permitting me to take part in these classes and expand my knowledge, collaboration skills, and critical thinking skills beyond what I thought I could get out of one year long course!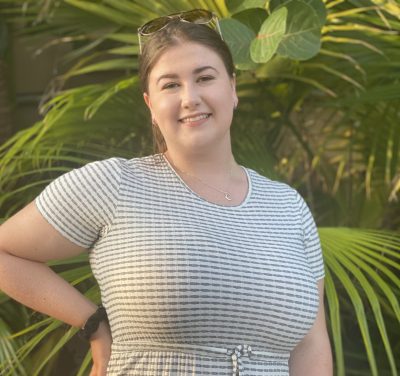 Amanda Mueller, Alumni, Rockville High School ('20), Major: Molecular and Cell Biology with a Minor in Psychological Sciences
Alumni
UConn ECE courses were some of my favorite courses in high school. By taking these courses, I was able to get ahead of my major and general education requirements. Due to this, I was able to add a minor, take on a job, and research while being in undergrad. My ECE instructors were a large part of my success as they provided me with a chance to prepare for college course work and even wrote me letters of recommendation. I highly suggest you take these courses if your high school offers them!
Bryan Baker, Instructor, Waterbury Arts Magnet School, PHYS 1201Q, General Physics
Instructor
I'm looking forward to teaching Physics with the UCONN ECE program in the years ahead.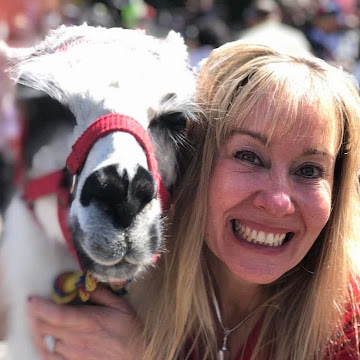 Andrea Schacht, Instructor, Canton High School, Intermediate Spanish Composition & Spanish Conversation: Cultural topics
Instructor
This is my first year as a UConn Spanish 3178 & 3179 UConn ECE Instructor through Canton High School. Intermediate Spanish Composition & Conversation Cultural Topics are the two semester courses that we offer. It has been an amazing gift to offer my students 6 college credits for our course work while immersing them in the language, culture, music, food, film studies, dance, etc. of the Spanish speaking world.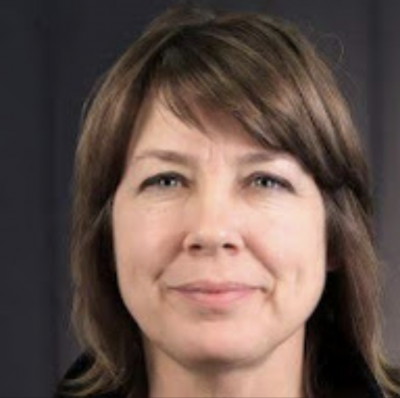 Laura Buffi, Instructor, Quinebaug Middle College, UConn ECE Courses: Introduction to Human Rights, American Politics
Instructor
I love being able to share these UConn courses with our high school students. It is a great opportunity and challenge for them and they really get so much out of the experience.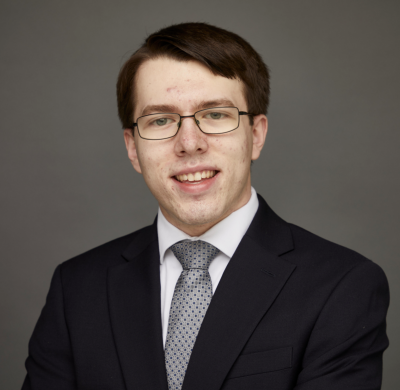 Dylan Gaffney, Alumni, New Fairfield High School ('17), Major: Political Science & History
Alumni
I took an English ECE class under the title "Humanities" during my senior year of high school. It was an absolutely phenomenal experience that was foundational to my success in college. I learned how to tackle more sophisticated materials from a critical perspective that was not possible in my other college formats, which relied on standardized tests. Crucially, I had my first experiences writing real research papers that required diligent drafting in Humanities, and that basically gave me a method for how to succeed in writing papers at UConn. It was also just a lot of fun to have mature class discussions reminiscent of a small seminar, and we did very involved creative projects as well. The best part of the experience was that I was eased into these academic changes in a familiar environment, so once I got to college, I was able to hit the ground running.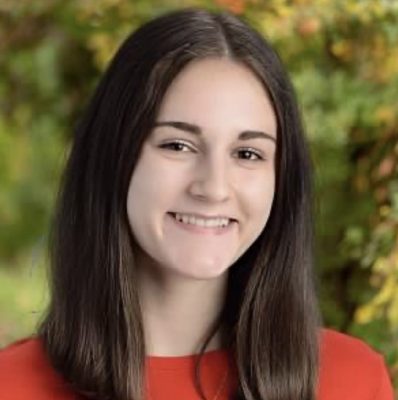 Meredith Gendreau, Student, Berlin High School ('23), Intended Major: Nursing, Course taken: UConn ECE Biology
Student
Being enrolled in a Uconn ECE course is an experience like no other; although it is challenging, it is extremely rewarding. I admire how during UConn ECE Biology, my peers and I have the opportunity to dig deep into our subject and analyze tedious, yet fascinating, skills that we wouldn't otherwise get to encounter. Getting a glimpse into the post-secondary education world while still in high school makes me feel ready and eager to continue similar explorations in a little over a year. My UConn ECE instructor is one who is immensely knowledgeable, passionate, and dedicated. By prompting us to work individually, in small groups, and as a whole class, he challenges us all to perform our best but is always ready to guide us when questions arise. I have nothing but positive things to say about my UConn ECE experience thus far!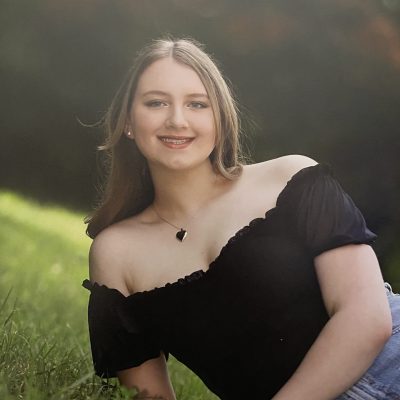 Emily Borona, Student, Ansonia High School ('22), Intended Major: Undecided, Courses taken: UConn ECE Biology, UConn ART 1030
Student
This class has provided numerous detail-oriented projects that have improved my ability to draw from real life. As the year has progressed, I've noticed an immense growth in my drawing skills and have seen progress throughout my projects. This class is very well rounded and provides opportunities to work with multiple different mediums in order to improve one's skills in all areas of art. Each class is relaxing and our teacher provides helpful and honest criticism. I would recommend this class to anyone interested in improving their art skills.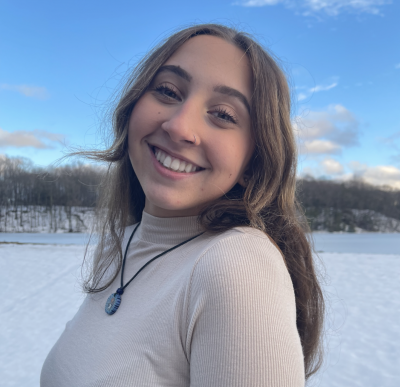 Devin Collins, Student, Berlin High School ('22), Intended Major in Biology, Courses taken: UConn BIOL1107 & 1108 and ENGL1011
Student
My experience taking UConn ECE courses was a truly enlightening one that I feel has better prepared me for all of my future endeavors. By committing to this program it forced me to develop crucial skills that I will take with me into my future. Skills such as time management, diligence, determination, and commitment have all been further enforced in me through taking various UConn ECE courses. I am very grateful to have had the opportunity to get a glimpse into the rigor of college courses and I think that if I had not taken these UConn classes I would not be nearly as prepared as I am today!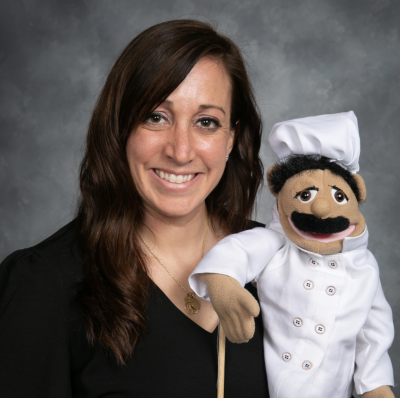 Gina Gallo, Instructor, Bristol Central High School, Courses: Italian ILCS 3239/ SPRING: ILCS 3240
Instructor
Teaching ECE Italian is a privilege, an amazing learning experience and a passion project all in one! The curriculum allow us to dive into art, music, literature, film and more. The varied units give the class a foundation to discuss current events as well as classical studies. These courses are designed to move our students up the proficiency scale and best prepare them for language use outside of the classroom. We have a great number of student who continue studying Italian after graduation!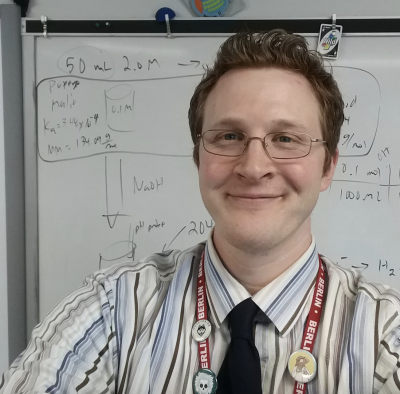 Brendan Wilkosz, Instructor, Berlin High School, Courses: CHEM 1128Q & CHEM 1128Q
Instructor
It's amazingly rewarding to teach Early College Experience Chemistry at Berlin High School. This is our tenth year collaborating with UConn through the ECE program. The rigorous course really allows students to get hands-on experience with laboratory experiments. Even more impressive are the wonderful outreach opportunities that ECE Chemistry offers. We are annually delighted to have the chance to interact with expert researchers from the UConn Chemistry Department and have often visited campus to tour the student laboratories and research facilities. Dr. Selampinar, the Faculty Coordinator in Chemistry for ECE, and everyone at the Offices of ECE, are fantastic to work with and always make the learning experience exciting and relatable for students.
Jamie Cosgrove, Instructor, Christian Heritage School, Courses: Biology 1107 & 1108
Instructor
I love being an ECE Biology Instructor! My students have gone on to take 200 level Biology courses at UConn and other colleges and universities and have excelled. Every year, I have former students tell me they were well prepared for college. I have even had students who decide years after graduating college to go into the medical profession, for example, and are able to dust off their UConn ECE transcript and use their Biology courses to complete prerequisites for nursing, etc. It is awesome to be able to provide rigorous college-level courses for my students.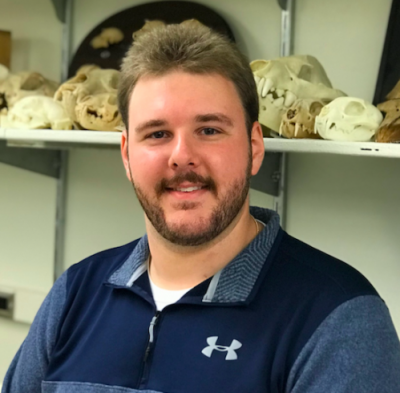 Chris Wisniewski, Instructor, Berlin High School, Courses: Biology 1107 & 1108
Instructor
I have had a great time being a part of the UConn ECE community! The two ECE courses that I offer to my students provide a deep dive into the biological sciences via numerous field and laboratory investigations. These unique ECE experiences allow students to walk away with a greater appreciation of our natural world. In addition, the ECE biology program continues to provide my students with all of the tools they need to be successful as they move on to pursue careers in the life sciences. I look forward to being a part of the ECE community for many years to come!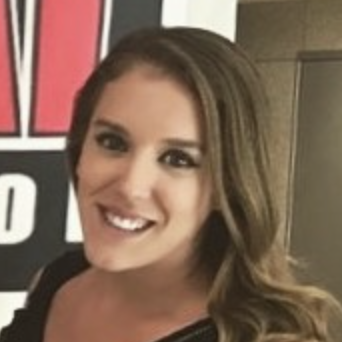 Erin Reed, Instructor, Central High School, Courses: ENGL 1011
Instructor
Being a UConn ECE instructor has been such a rewarding experience. Creating and sharing my course with my students has gone beyond my expectations. My favorite aspect of being an ECE instructor is seeing the growth of my students and the connections they make with each other and with their communities. I also enjoy seeing how my students take our course to the next level in their discussions and projects. I can't wait to see what the future holds for me and UConn ECE!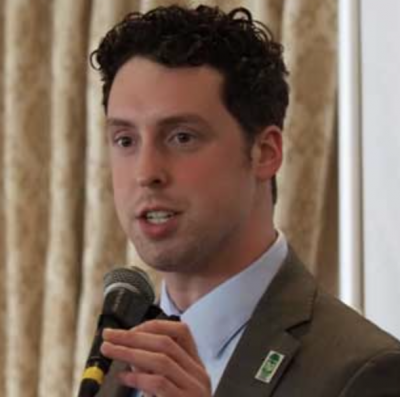 Dustyn Nelson, Wamogo Regional High School ('10), Ornamental Horticulture Major
Alumni
The ECE program provided me a great opportunity to earn college credit towards my future major at UConn. Not only did the ECE class provide me with valuable skills and knowledge for my major, but I was also able to apply this to outside areas, such as my job and towards industry certification. After successfully graduating UConn, I now enjoy a successful and fulfilling career related to my ECE coursework.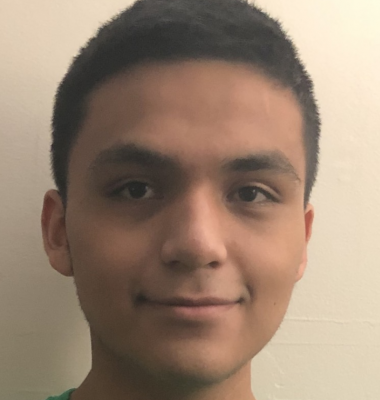 Justin Farinango, Bethel High School ('22), Intended Major in Environmental Policy
Student
UConn ECE classes have been a big step to furthering my education. The teachers who teach these subjects are super nice and friendly, and really become engaged with us students in not only letting advance our knowledge in particular subjects, but give us a sense of purpose and provide a pathway for our futures. Myself being in UConn Physics, and for loving science all my life, has really gotten me interested in major in a science field. The work habits, time needed to study, and the strong attention needed in these classes is preparing me for college, and I couldn't be more thankful for that.
Alexia Smith, CLAS: Department of Anthropology, Courses: Anth 1000 Peoples and Cultures of the World; Anth 1500 Great Discoveries in Archaeology
Faculty Coordinator
This is the first year that Anthropology courses are being offered through ECE. Anthropology is not typically offered at the Highschool level, so we are really excited to be able to offer students the opportunity to learn more about cultures across the world, both today and in the past, through Anth 1000 (Peoples and Cultures of the World) or Anth 1500 (Great Discoveries in Archaeology). Both courses come with access to online resources and instructional materials for teachers and provide great opportunities for students to discuss race and racism, explore complex social issues from multiple perspectives, and hone their critical thinking skills (while meeting 2 university General Education requirements at the same time)!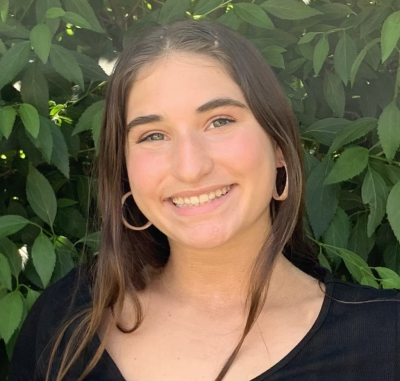 Eliana Markowitz, Jonathan Law High School ('22), Intended major in Psychology
Student
So far It's been great! I love being able to be officially registered at UConn while still being a high school student and I feel it's a great opportunity.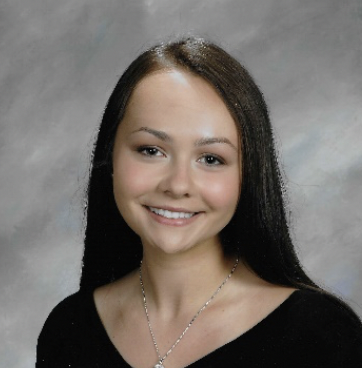 Britley Learnard, Bridgeport Regional Aquaculture Science and Technology Education Center ('19), majoring in Psychology
Student
UConn ECE classes have provided me with the opportunity to develop study habits, learn time management skills, and challenge myself in various academic subjects that I will be studying in the future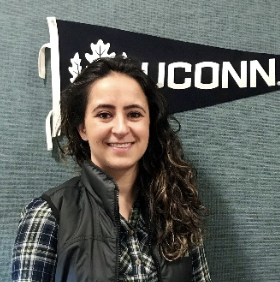 Dina DeRosa, East Haven High School, School Counselor
Site Representative
The UConn ECE Program is an incredible opportunity for our students at East Haven High School. This unique program helps enhance students' knowledge all the while assisting them to get a head start on their future. I enjoy working with the phenomenal staff at ECE.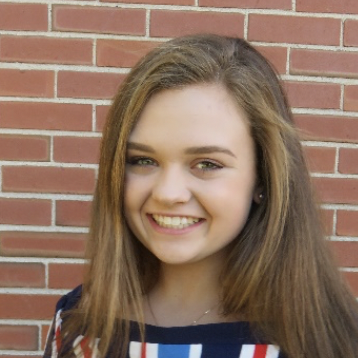 Sophia C. Zagaja, Wethersfield High School ('19), Intended Major: Allied Health Sciences
Student
Through the many ECE classes I have enrolled in, the teachers and advisers at my high school, and even the supervisors at UConn, have been a great help to my and other students' learning process. This experience has given me an academic advantage, and has taught me that planning ahead for your future is important, and by taking ECE courses provided by UConn, I am already starting to prepare for my next journey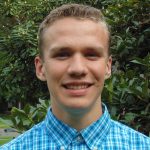 Gary Brownbill, South Windsor High School ('19), Intended Major: Anthropology
Student
The program is amazing. At our school alone, I have seen enrollment almost double over the past two years. The students love the work they are doing and are gratified being able to earn college credit. I can only imagine as to in another two years, how immense UConn ECE will become.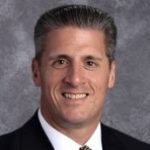 Anthony R. Salutari, Jr., Principal, Daniel Hand High School
Principal
Offering UConn ECE courses has allowed our school community to develop an incredibly positive and valuable relationship with the university. Additionally, our students have an opportunity to participate in college level courses during high school that will prepare them for greater success when they enter the next phase of their educational careers.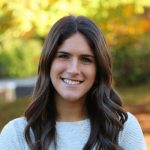 Melissa Levin, Hall High School ('15), Currently Attending UConn, Major: Communication
Alumni
Taking ECE courses in high school prepared me for the rigorous and intensive courses I would be taking during my time at UConn. By taking both ECE Economics and ECE Statistics at my high school, I was able to come to UConn with two major classes already completed. Now a graduating senior, I could not imagine my UConn experience without the preparation from my ECE classes.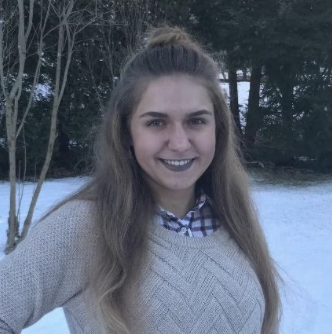 Kaylee Morosky, Middletown High School ('19), Intended Major: Pharmacy
Student
UConn ECE has helped my school by providing my fellow peers with a way to experience a true college-level course and possibility to earn credits for a very generous price before even entering college. Personally, my French V UConn ECE course gave me the confidence and ability to have conversations with French citizens when I went on a school field trip to France last spring.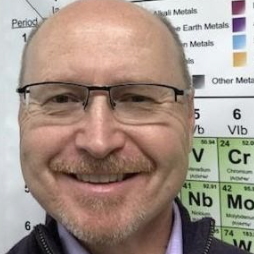 Daniel Cote, Christian Heritage School, Science Department Chair
Site Representative
I have been part of the UConn ECE program since 2001. It is hard to overstate the positive impact of the UConn ECE program on our students. The courses offered in the UConn ECE program stimulate the intellectual development of young minds in a way that standard high school curriculum cannot. Many students have found their path forward through the varied UConn ECE courses they have taken. The UConn ECE program leverages taxpayer dollars invested in the university by providing excellent academic opportunities for Connecticut high school students.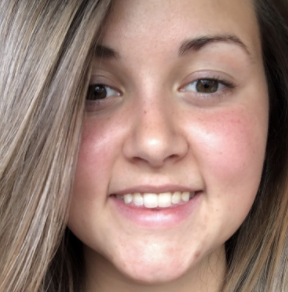 Jessica Hinckley, Windham High School ('16), Graduated UConn 2019, majoring in Psychological Sciences with a minor in Neuroscience
Alumni
The UConn ECE program allowed me to take challenging and intriguing courses while in high school as well as equipped me with the courses necessary to fulfill all of the requirements for my major and minor after only three years at UConn.